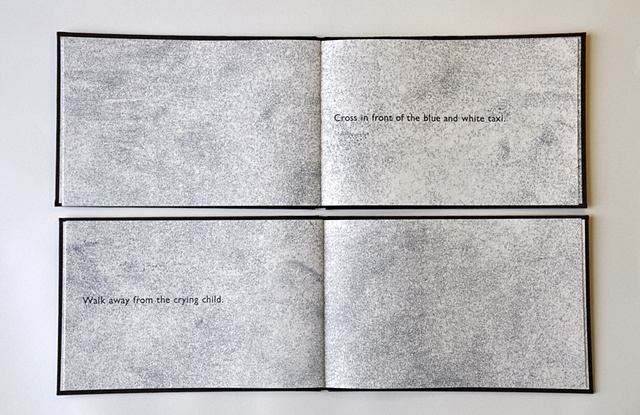 Directions - Page Spreads
Letterpress printed with pressure prints and hand set type, bound in cloth-covered boards.
2009
$400
This set of five guidebooks directs you to a destination around the city using a more uncommon set of landmarks. Written in the city of Philadelphia, these directions can be used in any city by anyone. The ephemeral and shifting landmarks used in these books can be found almost anywhere and make the journey as important as the destination.